Exciting news! Stray H.E.L.P. has just received a grant award from the John and Margaret Sinclaire Foundation to further our trap/neuter/return and place efforts! With this award, we will be able to trap and alter nearly SIXTY of our beloved street cats, in addition to providing them with any additional medical treatment they need.
What kind of a difference can we make with sixty cats? Well, take a look at this infographic and do some quick math. Even if only half of these cats are females, we are potentially preventing the births of hundreds of thousands of homeless cats. Beyond the numbers, we know we're alleviating the suffering of existing homeless cats. Either way you slice it, this grant will empower us to have great impact.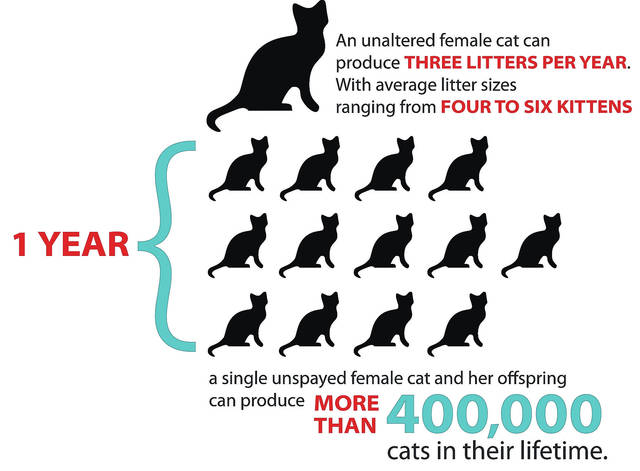 We are so grateful for the foundation's generosity. Grants specific to "TNR" are sadly disappearing, so we appreciate their financial support all the more!
You can provide Stray H.E.L.P. with a "micro-grant" of your own by sending us a donation of any amount. Each dollar matters!